Call Us - 480.325.1500
Drafting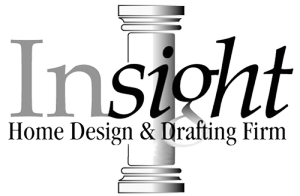 Insight is a dream combination of design/build services.  It offers design, drafting, engineering, and permit services with actual building prices during the process so the Customers achieve their goals: being able to actually 'build' their dream homes, not just design them.
This full service architectural firm was created by Via Homes to provide their own customers with one-on-one design and drafting services that culminate with build-able plans.
Architectural firms independent of general contracting, disconnected from the realities of construction and construction logistics, can only 'guess' at what costs are to build a home often erring to feel-good numbers versus what in reality costs really are.  Without an experienced general involved, plans can also miss opportunities for value engineering.  A few well-offered value engineering suggestions could pay for a set of plans.
For General Contractors who have their own design layouts
or provide plan sets needing revisions only, Insight also provides drafting
only services with turn key engineering for permit-ready plan sets.
THE PROCESS FOR DESIGN/BUILD CUSTOMERS:
Initial consult at Insight
Attendants: Customer, Drafting Manager, Drafter, Via Homes Sales & Estimating.
Optional: Via's Chief of Construction
Determine the size and style of project
Review any layouts, ideas or pictures Customer has complied to convey their design dream
General review of building site via customer-provided information
Surveys, legal description, set-back information, lot coverage restrictions,

Utility providers, CC&R's, HOA design guidelines

Discussion of codes, both municipal and private community (HOA),
that impact the Project's design
Estimate of plan costs
Design deposit (1/2 of Design Fee)
Set design appointment with architect
Draft Project's Program (dream points) into written form.  This Program is created for Customer based on an in-depth interview and Insight's Project Questionnaire.
Furniture phone call
Present on phone: Customer and Drafter
Drafter calls Customer and collects measurements of furniture pieces significant to Customer; such as Grandmother's china hutch, dining room table, sofas, easy chairs; bedroom sets with names of the room's occupant to later correctly place on floor plan
Drafter creates this furniture to same scale as architect's floor plan scale
Initial Program Review
Customer receives via fax or email a written Project Program based on the Initial Visit's in depth interview.  Customer to review, note any needed clarifications, approve and return.
Site visit
Attendants: Customer, Drafter, Architect, Via Homes Sales & Chief
of Construction.  Optional: Surveyor
Physical inspection of site to determine access points/issues
Locate potential key vistas on topo or boundary maps
Note any curb cuts or roadway requirements
Note significant monuments or vegetation present
Note utility supply points if visible
Order boundary and/or topographical survey if necessary
Architect to attend if terrain or vistas warrant visuals
2nd Insight visit
Attendants: Customer, Drafting Manager, Drafter, Via Homes Sales & Estimating
Review of architect's first layout
Scaled furniture pieces given to customer to move around rooms for perspective and room functionality
If design meets Customer's Program the design deposit is considered non-refundable. Customer places 2nd of Design Deposit with Insight.
Customer receives 2 copies to mark up, change, and return
Via Homes provides a preliminary building cost estimate
3rd Insight visit
Attendants:  Customer, Drafting Manager, Drafter, Via Homes Sales & Estimating
Review changes requested by Customer
Any budgets provided will be updated to reflect changes requested
Project laid out on Preliminary Site Plan
4th Insight visit
Attendants:  Customer, Drafting Manager, Drafter, Via Homes Sales & Estimating
Final layout presentation of all with all changes
Discussion of elevations
Update of budget
1/3 of drafting deposit to be given
Customer receives 2 copies of layouts
5th Insight Visit
Attendants:  Customer, Drafting Manager, Drafter, Via Homes Sales & Estimating
If front elevation of home is acceptable, Insight to proceed to design all other sides
Update of budget
Customer receives 2 copies of elevation

6th Insight Visit
Attendants:  Customer, Drafting Manager, Drafter, Via Homes Sales & Estimating
Presentation of remaining elevations
Refinement of Site Plan
2nd 1/3 of drafting fees
Engineering quote if applicable and pre-payment
Electrical layout presentation
Customer receives 2 plan sets
For additional drafting information please contact our office at 480-325-2200